---
GST Rates on Railway as per 01/07/2017
---
The Railway Claims Tribunal Act, 1987
An Act to provide for the establishment of a Railway Claims Tribunal for inquiring into and determining claims against a railway administration for loss, destruction, damage, deterioration or non-delivery of animals or goods entrusted to it to be carried by railway or for the refund of fares or freight or for compensation for death or injury to passengers occurring as a result of railway accidents or untoward incidents and for matters connected therewith or incidental thereto.
Application u/s 16 to the claim tribunal shall be filed within three years of the cause of action
Appeals—(1) Save as provided in sub-section (2) and notwithstanding anything contained in the Code of Civil Procedure, 1908 (5 of 1908) or in any other law, an appeal shall lie from every order, not being an interlocutory order, of the Claims Tribunal, to the High Court having jurisdiction over the place where the Bench is located.
(2) No appeal shall lie from an order passed by the Claims Tribunal with the consent of the parties.
(3) Every appeal under this section shall be preferred within a period of ninety days from the date of the order appealed against.
---
The Railways Act, 1989
The Railways (Local Authorities Taxation) Act, 1941
The Railway Companies (Emergency Provisions) Act, 1951
The Railway Companies (Substitution of Parties in Civil Proceedings) Act, 1946
The Railway Property (Unlawful Possession) Act, 1966
The Railway Protection Force Act, 1957
Railways (Amendment) Act, 2005
Railways (Amendment) Act, 2008
The Railways (Employment of Members of the Armed Forces) Act, 1965
---
IMPORTANT RAILWAY WEBSITES
Rail Tourism
---
Transportation by Road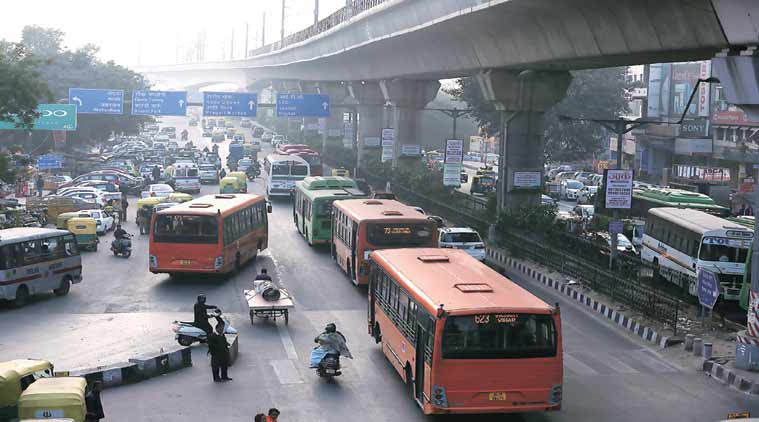 Ministry of Transportation
---
Transportation by Water
MINISTRY OF SHIPPING
India is a major maritime nation by virtue of its long coastline of around 7517 Kms on the western and eastern shelves of the mainland and also along the islands, bejewelled with 13 major and 176 non-major ports, strategically located on the world's shipping routes, its long tradition of seafaring with a large pool of trained maritime personnel, and its dynamic and rapidly globalizing economy with a vast potential to expand its participation in trade and development
   Merchant Shipping Act, 1958
 Notification for the MS (Amendment) Act, 2014
  Notification relating to MS (Second Amendment)Act, 2014
      9  Delegating Powers to State Governments for Registration of Fishing Vessels
Exemption from Registration for vessels less than 20 mts
Fishing Boat Specified
Management of Safe Operation of Ships Amendment Rules
Notifications regarding appointment of registrars indian fishing vessel
 Notification appointing Receiver of Wrecks
 Registration of Fishing Boats Amendment Rules
 Port Entry Rules 2012
Notification G.S.R. 579(E)
 Lighthouse Act 1927
The Dock Workers (Regulation of Employment) (Inapplicability to Major Ports) Act, 1997
The Multimodal Transportation of Goods Act, 1993
NW3 Kottapuram Kollam Act 1992
NW4 Kakinada-Puducherry stretch of Canals and Kaluvelly tank, Bhadrachalam- Rajahumundry stretch of river Godavari and Wazirabad-Vijaywada stretch of river Krishna Act 2008
NW5 Talcher-Dhamra stretch of rivers, Geonkhali-charbatia stretch of east coast canal,charbatia-dhamra stretch of matai river and mahanadi delta river Act 2008 
The Merchant Shipping (Form of Certificate of Insurance for Civil Liability for Oil Pollution Damage) Rules, 1985.
Indian carriage goods sea act 1925
---
Transportation by Air
Ministry of Civil Aviation is responsible for formulation of national policies and programmes for the development and regulation of the Civil Aviation sector in the country. It is responsible for the administration of the Aircraft Act, 1934, Aircraft Rules, 1937 and various other legislations pertaining to the aviation sector in the country.
Directorate General of Civil Aviation (DGCA)
The Directorate General of Civil Aviation (DGCA) is the regulatory body in the field of Civil Aviation, primarily dealing with safety issues. It is responsible for regulation of air transport services to/from/within India and for enforcement of civil air regulations, air safety, and airworthiness standards. The DGCA also co-ordinates all regulatory functions with the International Civil Aviation Organisation (ICAO)
Air Crafts Act, 1934
Aircraft Rules, 1937
Aircraft (Demol. of Obstr. by bldgs. etc) Rules, 1994
Statutory Notifications Affecting Aviation in India
Carriage of Dangerous Goods, 2003
Aircraft (Security) Rules, 2011
Aircraft (Investigation of Accident and
The Airports Authority Of India Act, 1994
I

The Air Corporations Act, 1953 (27 of 1953)

II

The Air Corporations (Transfer of Undertakings and Repeal) Ordinance, 1994 (4 of 1994)

III

The Air Corporations (Transfer of Undertakings and Repeal) Act, 1994 (13 of 1994) 

IV

The International Airports Authority of India Act, 1971 (43 of 1971)

V

The National Airports Authority of India, 1985 (64 of 1985)

VI

The Airports Authority of India Act, 1994 (55 of 1994)

VII

The Carriage by Air Act, 1972 (69 of 1972)

VIII

The Carriage by Air (Amendment) Act, 2009

IX

The Carriage by Air Act, 1972 (69 of 1972)  

(as amended by The Carriage by Air (Amendment) Act, 2009 

X

The Tokyo Convention Act, 1975 (20 of 1975)

 

XI

The Anti-Hijacking Act, 1982 (65 of 1982) 

XII

The Suppression of Unlawful Acts Against Safety of Civil Aviation Act, 1982 (66 of 1982)

 

XIII

Notification regarding application of the Carriage by Air Act, 1972, to carriage by air which is not international

XIV

AERA Act

XV

Notification regarding application of the Carriage by Air Act, 1972, to carriage by air which is not international (After Montreal Convention) – S. O. 142(E) dated 17th January 2014
PROMULGATION OF CIVIL AVIATION REQUIREMENTS
2.1 The Civil Aviation Requirements (CARs) are promulgated under the following
sections:-
Section 1 – General
Section 2 – Airworthiness
Section 3 – Air Transport
Section 4 – Aerodrome Standards and Licensing
Section 5 – Air Safety
Section 6 – Design standards and Type Certification
Section 7 – Flight Crew Standards, Training and Licensing
Section 8 – Aircraft Operations
Section 9 – Air Space and Air Traffic Management
Section 10 – Aviation Environment Protection
Section 11 – Safe Transport of Dangerous Goods by Air
---
International convention    ABLE OF CONTENTS
| | |
| --- | --- |
| I | The Chicago Convention, 1944 |
| II | The International Air Services Transit Agreement, 1944 |
| III | The International Air Transport Agreement, 1944 |
| IV | Protocol on the Authentic Trilingual Text of the Convention on International Civil Aviation, 1944 |
| V | The Protocol on the Authentic Quadrilingual Text of the Convention on International Civil Aviation, 1944 |
| VI | The Warsaw Convention, 1929 |
| VII | The Hague Protocol, 1955 |
| VIII | The Guatimala City Protocol, 1971 |
| IX | The Additional Protocol No. 1, 1975 |
| X | The Additional Protocol No. 2, 1975 |
| XI | The Additional Protocol No. 3, 1975 |
| XII | The Montreal Protocol No. 4, 1975 |
| XIII | The Guadalajara Convention, 1961 |
| XIV | The Geneva Convention, 1948 |
| XV | The Rome Convention, 1952 |
| XVI | The Tokyo Convention, 1963 |
| XVII | The Hague Convention, 1970 |
| XVIII | The Montreal Convention, 1971 |
| XIX | The Montreal Protocol, 1988 |
| XX | The Montreal Convention, 1991 |
| XXI | The Montreal Convention, 1999 |
| XXII | The Cape Town Convention, 2001 |
| XXIII | The Cape Town Protocol, 2001 |
| XXIV | The Consolidated Text of the Cape Town Convention and Protocol |