Law Library
Judiciary Watch
SC allows two rape victims to abort, orders preservation of fetus for DNA test to help nail accused. The order passed by A bench of Chief Justice Dipak Misra and Justices Amitava Roy and A M Khanwilkar ordered termination of their pregnancies, which were beyond the permissible period of 20 weeks under the Medical Termination of Pregnancy Act, 1971.[20109.2017]

Advocate Ram Jetha Malani retires from the profession.
Justice Dipak Misra: First top judge with Z-category cover
Dipak Misra, the Man behind Nation Anthem ruling to be next CJI
Netas invoke privacy Right  in attempt to stop disclosure of spouse's information
Statute, Rule, Ordinance & Notification Watch
AMENDMENTS TO THE INDIAN TRUSTS ACT, 1882
AMENDMENTS TO THE INDIAN POST OFFICE ACT, 1898
AMENDMENTS TO THE RESERVE BANK OF INDIA ACT, 1934
AMENDMENTS TO THE REPRESENTATION OF THE PEOPLE ACT, 1951
AMENDMENT TO THE SECURITIES CONTRACTS (REGULATION) ACT, 1956
AMENDMENTS TO THE SECURITIES AND EXCHANGE BOARD OF INDIA ACT, 1992[major]
AMENDMENT TO THE DEPOSITORIES ACT, 1996
AMENDMENTS TO THE PAYMENT AND SETTLEMENT SYSTEMS ACT, 2007
AMENDMENT TO THE COMPANIES ACT, 2013[minor]
AMENDMENTS TO THE OIL INDUSTRY (DEVELOPMENT) ACT, 1974
AMENDMENTS TO THE INDUSTRIAL DISPUTES ACT, 1947 AND THE
EMPLOYEES' PROVIDENT FUNDS AND MISCELLANEOUS PROVISIONS ACT, 1952
AMENDMENTS TO THE COPYRIGHT ACT, 1957 AND THE TRADE MARKS ACT, 1999
AMENDMENTS TO THE RAILWAY CLAIMS TRIBUNAL ACT, 1987 AND THE RAILWAYS ACT, 1989.
AMENDMENTS TO THE SMUGGLERS AND FOREIGN EXCHANGE MANIPULATORS (FORFEITURE OF PROPERTY) ACT, 1976 AND THE FOREIGN EXCHANGE MANAGEMENT ACT, 1999.
AMENDMENTS TO THE AIRPORTS AUTHORITY OF INDIA ACT, 1994 AND THE CONTROL OF NATIONAL HIGHWAYS (LAND AND TRAFFIC) ACT, 2002.
Politics Watch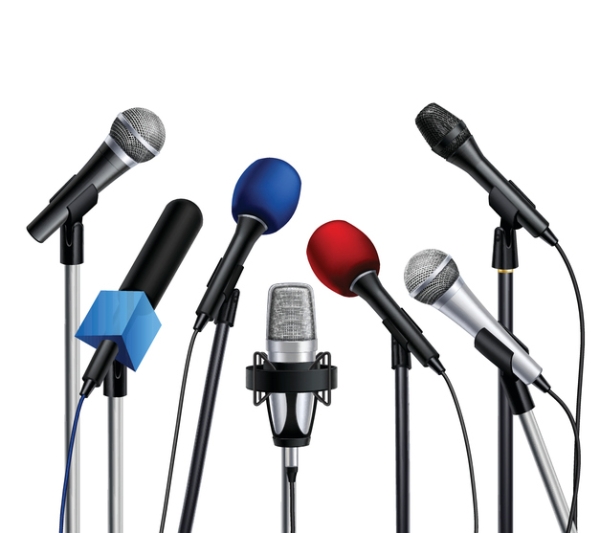 No relief for Sharif as Pak SC dismisses review plea against disqualification
Jharkhand Religious Freedom Act, 2017 put severe restriction on religious conversion.
GST Watch
GST rates changed for 40 items[SEP 10, 2017]
Market Watch
India's largest e-commerce marketplace Flipkart is looking to extend its lead over rival Amazon during this festive season by targeting a 70% market share in the domestic online shopping space.An online marketplace (or online e-commerce marketplace) is a type of e-commerce site where product or service information is provided by multiple third parties, whereas transactions are processed by the marketplace operator.[20.09.2017]
The Securities and Exchange Board of India (Sebi) has empowered stock exchanges to conduct forensic audits on listed companies which seem dubious, being suspected of use as conduits for illicit fund flow.A forensic audit is an examination and evaluation of a firm's or individual's financial information for use as evidence in court. A forensic audit can be conducted in order to prosecute a party for fraud, embezzlement or other financial claims.[20.09.2017]
Sebi is likely to discuss a proposal for extending stock market trading hours. The stock market in India currently opens at 9 am and closes at 3.30 pm.
Diplomacy Watch
Rohingya are not refugees but illegal migrants, says Rajnath Singh.Coming down heavily on human rights defenders batting for Rohingya Muslims, including the National Human Rights Commission (NHRC), home minister Rajnath Singh on Thursday said the Rohingya were not refugees but illegal immigrants and reiterated that they would be deported.[20.09.2017]
Economy Watch
The Home Ministry has asked all banks, private and public sector, to enable their core banking facility in Hindi[02.10.2017]
The government is moving ahead with linking Aadhaar with mobile SIM cards and all unlinked phones will be deactivated after February 2018.
Infrastructure Watch
India Watch
 SC begins hearing plea to reopen Gandhi's murder:  Just in: Responding to a plea on the reopening of Mahatma Gandhi's assassination probe, the Supreme Court today asked senior advocate Amarendra Sharan to assist the court as an amicus curiae in the case. [06.10.2017]
Ryan murder: State okays CBI probe; takes over school management Ryan murder: State okays CBI probe; takes over school management[16.09.2017]
The Centre has allocated funds for the purchase of bullet-proof vehicles for Jammu and Kashmir Police personnel.
 One in 87 persons in Punjab dependent on drugs: survey
Industry Watch
Tata Teleservices to sell its wireless mobile business to Bharti Airtel.The merger is being done on a debt-free cash-free basis.[13-10-2017]
Vodafone India and Idea CellularBSE 2.38 % merger deal is expected to be completed by March 2018.Both the companies are before National Company Law Tribunal (NCLT) for seeking its nod after which they will need final approval from the Department of Telecom.  Post the transaction, the British firm will own 45.1 per cent stake in the merged entity, while the Aditya Birla group, Ideas parent, will have 26 per cent after paying Rs 3,874 crore cash for a 4.9 per cent stake. The remaining 28.9 per cent will be held by other shareholders.[02.10.2017]
Tata Trusts to invest Rs 500 crore over 5 years to uplift tribals
Religion Watch
The Supreme Court today referred to a five-judge Constitution bench the question whether a Parsi woman automatically gets converted to Hinduism after marrying a Hindu man under the Special Marriage Act. [10-10-2017]
In a setback to the West Bengal government, the Calcutta high court on Thursday allowed immersion of Durga idols on all days from Vijayadashami on September 30, including on Muharram on October 1.[20.09.2017]
Babri Masjid case's chief litigant Mahant Bhaskar Das is dead[Sep 16, 2017 ]
Apex body of sadhus Akhil Bharatiya Akhara Parishad  puts out list of 'fake' babas[10.09.2017]
Science and Tech Watch
Department of Science and Technology (DST) is planning to fund a project to develop quantum computers.Rather than store information using bits represented by 0s or 1s as conventional digital computers do, quantum computers use quantum bits, or qubits, to encode information as 0s, 1s, or both at the same time.[21.09.2017]