Law Library
'Prisons' is a State subject under State List of the Seventh Schedule to the Constitution of India. The management and administration of Prisons falls exclusively in the domain of the State Governments, and is governed by the Prisons Act, 1894 and the Prison Manuals of the respective State Governments. Although India follows the international obligations and guidelines with respect to the care of prisoners and various steps are being taken towards prison reform
The modern prison in India originated with the suggestions of TB Macaulay in 1835. A committee namely Prison Discipline Committee, was appointed, which submitted its report on 1838. The committee recommended increased rigorousness of treatment while rejecting all humanitarian needs and reforms for the prisoners. Following the recommendations of the Macaulay Committee between 1836-1838, Central Prisons were constructed from 1846. The contemporary Prison administration in India is thus a legacy of British rule.
Following a Supreme Court direction (1996) in Ramamurthy vs State of Karnataka to bring about uniformity nationally of prison laws and prepare a draft model prison manual, a committee was set up in the Bureau of Police Research and Development (BPR&D). The jail manual drafted by the committee was accepted by the Central government and circulated to State governments in late December 2003.
Supreme Court as late as 1979 in Dharambeer v State of U.P. advised for Open Prison.
Union Home Minister approves New Prison Manual 2016 
We shall comment on Delhi Jail Manual and thereby elaborate the system .
---
PRISON ADMINISTRATION MAHARASTRA GOVERNMENT
PAROLE FURLOUGH GUIDELINE-2010 FOR NCTD- DELHI
State/UT wise and jail-type wise number of jails, their location[PDF]
Prisoners are attached with Aadhar Biometric System
Statutes
Indian Penal Code, 1860[IPC]
Prisons Act, 1894
The Prisoners Act, 1900
Prisons Act, 1894, is the basis on which the present jail management and administration is operated in India.
Repatriation of Prisoners Act 2003
The Prisoners (Attendance in Courts) Act, 1955.
The Transfer of Prisoners Act, 1950.
The Prisoners (Attendance in Courts) Act, 1955
The Identification of Prisoners Act, 1920.
Mental Health Care Act 2017
No-Type of Prison-Description-Number of Prisons -Capacity of Prisons
.
1.    Central Jails/ larger capacity with rehabilitation facilities /123/1,37,249
2.    District Jails/Main prisons in states and union territories not having central jails/333/1,24,768
3.    Sub Jails/Small prisons in Sub-Divisonal levels/809/50,908
4.    Women Jails/For Women only/19/4,271
5.   Open Jails/For specific good convicts-prisoners engaged in Agricultural Activities/44 /3,766
6.Borstal Schools/Minors' Jail-Rehabiliation centres-Vocational Training-Education/21/2,218
7. Special Jails /High security-special arrangements-for  convicts of terrorism, insurgency and violent crimes/ 30 /9,279
8.    Other Jails /Not under the above 7 types/3 / 323[Data date 2017 Apl]
Management of the Juvenile Convicts under 2015 Act
Jail Petitions
Right of the prisoner guiding principles
A person in prison does not become a 'Non-Person"
A person in prison is entitled to all human rights within the limitations of imprisonment.
There is no justification for aggravating the suffering already inherent in the process of incarceration.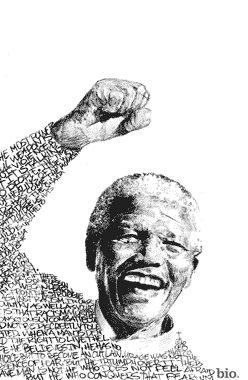 Nelson Mandela Rules 2015 [UNO]
UNITED NATIONS STANDARD MINIMUM RULES FOR THE TREATMENT OF PRISONERS
Basic principles
Rule 1
All prisoners shall be treated with the respect due to their inherent dignity and value as human beings. No prisoner shall be subjected to, and all prisoners shall be protected from, torture and other cruel, inhuman or degrading treatment or punishment, for which no circumstances whatsoever may be invoked as a justification. The safety and security of prisoners, staff, service providers and visitors shall be ensured at all times.
Rule 4
1. The purposes of a sentence of imprisonment or similar measures deprivative of a person's liberty are primarily to protect society against crime and to reduce recidivism. Those purposes can be achieved only if the period of imprisonment is used to ensure, so far as possible, the reintegration of such persons into society upon release so that they can lead a law-abiding and self-supporting life
Police atrocities in Jail and Torture
Photos are collected from India Today 
Execution Cell
The death penalty by lethal injection